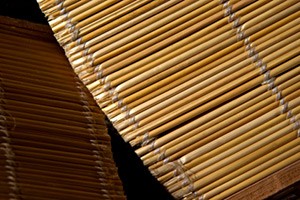 If you are considering woven wood shades for your Ybor City home you are about to make a very good decision. Of course, you may simply still be in the decision making phase of the process and curious about the options you have and which ones would work best for you. In that case, it only makes sense to want to learn a little more about these shades so you can determine if this is the best fit for you. Gator Blinds, your trusted Tampa shutter company has the answers.
Advantages of Woven Wood Shades
Aside from looking stunning, one of the main benefits of choosing woven wood shades is that these allow in just the right amount of light. You will get filtered natural light but are able to retain your privacy by having the windows covered. Of course, you can also still adjust your shades to allow in more light or to offer more of an unobstructed view with the help of
They also make a great addition to just about any room. So that means while they look great in the bedroom or living room, they also still work well in the kitchen or bathroom. Finding window coverings that work well in rooms that are often damp, such as the kitchen or bathroom, is an important thing to do.
While these shades are a lot more casual and a lot less formal than other options, they can still adapt to just about any setting. Even if more sophisticated interior design layouts, this can be the one element that tones it down just a bit. They also work with any color scheme as well so just because they are wood does not mean you have to be committed to earth tones.
Pick the Right Company
In order to make sure that you get the care and service that you need, you should trust in the Gator Blinds name. Since 1999, we have been the company that locals depend on for all of their window treatment service needs looking for maid service in palm beach county. Let us show you all of the exciting options you have available and understand the benefits that each one offers. Get in touch with us right now and let's set up your free in-home consultation or stop by our showroom.
When it comes to your Ybor City woven wood shades, or any other window covering alternative, we are the experts who will be there for you. Give us a call today and let us tell you more about what we can do for you. You are going to love the final results that we are able to provide for you. We take great pride in the work that we do, so let us show you in person how we can take care of you and your window treatment service needs.