Tampa Roller Shades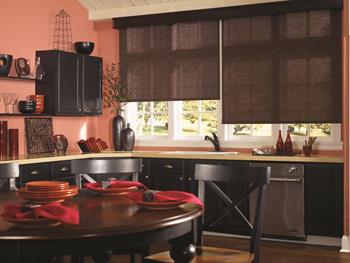 If you're looking for a simple, functional, and attractively designed window treatment, roller shades are a fantastic option. Roller shades have a sleek and modern design, and they're great for regulating both light and privacy in your home. At Gator Blinds, we have a wide variety of roller shades, and our professional Tampa window treatment experts can work with you to find the perfect roller shades for your home, your interior design style, and your budget.
Our roller shades are designed to provide you with customized light and privacy control in a simple, all-in-one solution. They can be designed to fit any windows, large or small, and our professionals will work with you during a free in-home consultation to find the perfect roller shades for your home. After you've made your selection, we can also provide you measurement and installation services.
Give us a call today to schedule your consultation, and we'll be looking forward to working with you.
Simple and Practically Designed Roller Shades
Roller shades can streamline the look of your interior design by offering a clean and uncluttered look that is perfect for modern homes. They're both understated and sophisticated, and their design will work very well with many different styles of interior design.
Their practical design is very functional, and roller shades are very easy to operate. You'll be able to easily control light and privacy in your Tampa home while also contributing to the overall aesthetic appeal of your interior design.
Motorization Options for Roller Shades
All types of roller shades are both durable and easy to operate, and adding motorization to your roller shades makes operating them even more convenient. Motorized roller shades can be remotely controlled from a ventral location in your Tampa home hughesairco.com. This makes it much easier to have perfect light control for windows that are harder to reach, and motorization options are increasingly popular with senior citizens or anyone with mobility challenges.
Motorized roller shades may also be able to be programmed to open and close at different pre-determined times throughout the day. Our professionals will work with you to decide if motorization options are right for your home.
Our Free In-Home Consultations
If you're interested in installing roller shades at your home, our professionals are available for free, in-home consultations. We'll walk you through our wide selection of roller shades and help you decide on which would be best for your Tampa home. Check out best hvac services riverside. We'll help you determine which qualities will help you achieve your interior design goals, and we'll always guarantee your complete satisfaction with any of the products we provide to you.
If you're looking for Tampa roller shades, call Gator Blinds at 813-358-6705, or fill out our online request form.