Best Window Shades in Tampa, FL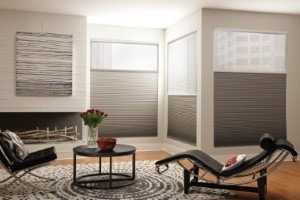 If you are in the market for Tampa shades, then you have certainly come to the right place. At Gator Blinds we are known for our diverse selection of quality window coverings, including shades. Shades are known to be the most versatile of selections when it comes to window treatments. They are as attractive and decorative as they are functional.
You can choose from a wide variety of styles, looks and fabrics and materials. You may even be interested is something like bamboo or woven shades. The possibilities practically seem endless and you will quickly see why these are among the most popular of window covering options today. Don't just take our word for it, give us a call right now and set up your free in-home consultation.
Superior Quality Shades in Tampa
You can choose from options like roller shades, pleated shades, Roman shades and woven wood shades, just to name a few. Many homeowners prefer shades because they offer the same soft quality and appeal that curtains do. The best way to understand the options that you have available and make the smartest decision for your home is to work with our team of seasoned pros here at Gator Blinds. Visit thelockboss.ie.
The only way to make a smart decision as a homeowner and a consumer is to work with our experts in order to understand the options that you have available. Don't just take a guess and never settle for less than the best when it comes to the details that go into your home. Give our pros a call today and find out what we can do for you.
Tampa Shades
Looking for name brand window treatments at a deeply discounted price? Then look no further than your local Tampa shutter company. We have a variety of quality products and can take care of you by meeting for a free in-home consultation or when you stop by our showroom. We can even provide you with free temporary shades while you wait the two weeks for your custom shades to arrive.
Keep in mind that your window coverings are one of the few elements of your home that you can see from both inside and outside. So it only makes sense that you make a choice that will work with your interior design aesthetics as well as enhance your curb appeal. Give us a call now so that we can get started.
For all of your Tampa shades, Gator Blinds is the name to trust. We look forward to working with you and showing you what we can do for you. Give us a call today and let us show you the variety we have to offer.
Tampa Shutter Company Provides These Services
Window Shades
Roman Shades
Roller Shades
Sun Shades
Bamboo Shades
Blackout Shades
Solar Shades
Honeycomb Shades
Shade Installation
Shades Company
Tampa Shades
Shades in Tampa
If you are looking for a Tampa shutter company for shades then please call Gator Blinds at 813-358-6705 or complete our online request form.
Recent Articles
Dual Sheer Shades have gained immense popularity for their unique combination of style and functionality. These versatile window coverings offer an ideal blend of privacy, light control, and aesthetic appeal. In this blog post, we'll delve deeper into the world of Dual Sheer Shades, exploring their features, benefits, and reasons …

Continue reading "Know more about Dual Sheer Shades"

Window treatments that are stylish, affordable, and balance light and privacy are always desirable. With pets and kids around, another feature that adds up the list is safety. There have been many cases of strangulation from dangling cords in the U.S., and thanks to the manufacturer, today, several options are …

Continue reading "What are some Child-safe Window coverings?"