Welcome to the premier one stop shop destination for your Window Coverings!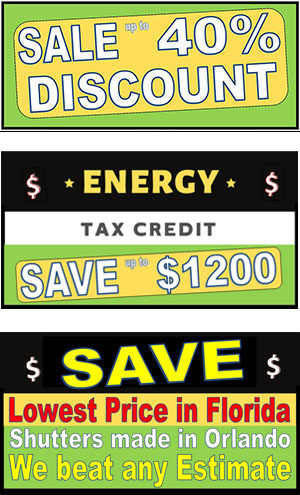 Are you searching for the perfect window coverings to enhance the beauty and functionality of your Orlando home? Look no further! At Gator Blinds Shutters Tampa, we are your trusted source for high-quality window blinds, window shades, and window shutters in Orlando and the surrounding areas. With a wide range of stylish and customizable options, we are committed to helping you transform your windows into stunning focal points that suit your unique style and needs.
Delve in the Elegance of Window Blinds in Orlando
Window blinds are a timeless and versatile choice for window coverings, and at Gator Blinds Shutters Tampa, we offer a diverse selection to cater to your preferences. Our window blinds are available in various materials, including wood, faux wood, aluminum, and vinyl, ensuring that you can find the perfect fit for any room in your home.
Whether you're looking to create a warm and inviting atmosphere with wooden blinds or seeking the durability of aluminum blinds for high-traffic areas, our experts are here to assist you. Choose from a variety of colors, finishes, and slat sizes to match your existing decor or create a fresh, new look for your space.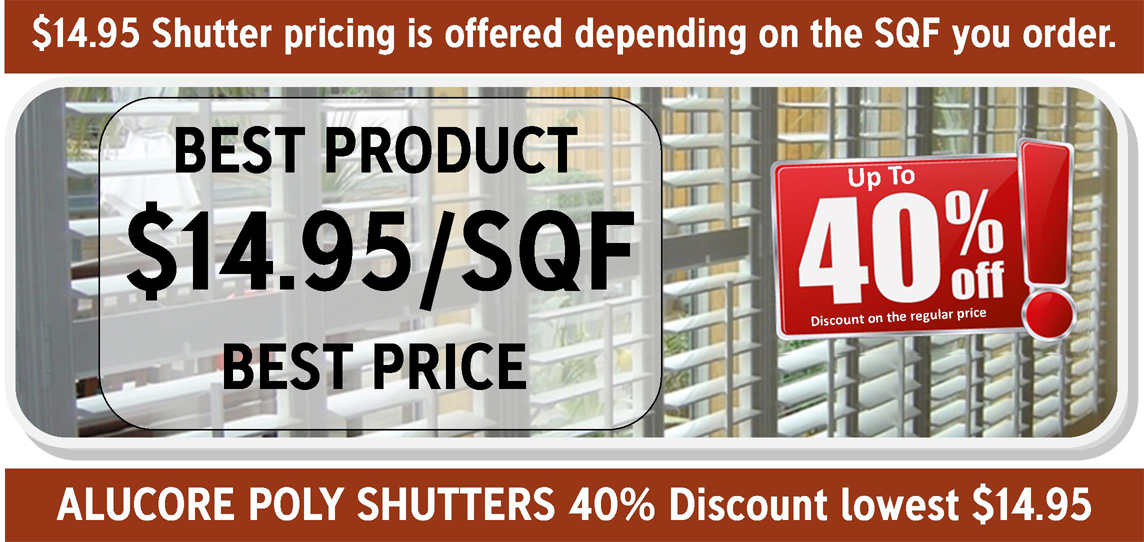 Deck up Your Space with Window Shades in Orlando
If you desire a softer, more elegant look for your windows, our window shades are an excellent choice. Gator Blinds Shutters Tampa offers a wide array of window shades, including roller shades, Roman shades, cellular shades, and more. Our window shades are not only aesthetically pleasing but also highly functional.
Our energy-efficient cellular shades help regulate temperature and reduce energy costs, while our blackout shades provide complete privacy and light control. With a vast selection of fabrics, patterns, and textures, you can find the perfect window shades to complement your home's interior design.
Pick the Timeless Beauty – The Window Shutters in Orlando
For a classic and enduring window covering option, explore our collection of window shutters in Orlando. Shutters add timeless beauty, enhance your home's curb appeal, and provide superior light and privacy control. Gator Blinds Shutters Tampa offers both wood and composite shutters, allowing you to choose the best material for your specific needs.
Our window shutters are available in a range of finishes, including stains and paints, ensuring a perfect match for your interior decor. Whether you prefer the classic elegance of plantation shutters or the clean lines of contemporary shutters, we have options that will satisfy your design preferences.
Why Choose Gator Blinds Shutters Tampa?
Expert Consultation: Our experienced team of design consultants is dedicated to helping you make the right choice for your window coverings. We offer personalized recommendations tailored to your style, budget, and functional requirements.
Quality and Durability: We partner with trusted manufacturers to provide window coverings that are built to last. You can trust that our products are of the highest quality, ensuring long-term satisfaction.
Customization: At Gator Blinds Shutters Tampa, we understand that every home is unique. That's why we offer customization options, allowing you to create window coverings that suit your style and space perfectly.
Professional Installation: Leave the installation to us! Our skilled technicians will ensure that your window coverings are expertly installed, ensuring a flawless finish.
Satisfaction Guaranteed: We take pride in our commitment to customer satisfaction. Your happiness with our products and services is our top priority.
Contact Us Today !
Ready to transform your windows with beautiful and functional coverings? Gator Blinds Shutters Tampa is here to help! Explore our extensive selection of window blinds, window shades, and window shutters in Orlando. Contact us today to schedule your free consultation and discover the perfect window coverings for your home. Elevate your space with Gator Blinds Shutters Tampa – your trusted source for window treatments in Orlando and beyond.
---
FAQs
Q: What are the benefits of choosing window blinds for my Orlando home?
A: Window blinds offer privacy, light control, and energy efficiency. They come in various styles to complement your décor.
Q: Are window shades a better option than blinds for a sunny Orlando room?
A: Window blinds offer better light control and privacy for sunny Orlando rooms, while shades can filter sunlight and maintain views with various opacity options. The choice depends on your specific preferences and needs.
Q: Can I get custom window shutters for uniquely shaped windows in my Orlando home?
A: Absolutely! Custom window shutters can be tailored to fit any window shape or size, enhancing both aesthetics and functionality.
Q: What's the difference between wood and faux wood window blinds?
A: Wood blinds offer a natural look, while faux wood blinds are more affordable and ideal for humid Orlando environments.
Q: Do window shades come with blackout options for bedrooms in Orlando?
A: Yes, many window shades have blackout options to block out light, ensuring a restful sleep in Orlando's bright mornings.
Q: Are motorized window coverings available for convenience and energy efficiency in Orlando?
A: Yes, we offer motorized options for blinds, shades, and shutters, allowing you to control them with ease, even remotely.
Q: What's the typical lifespan of window shutters in the Orlando climate?
A: Well-maintained window shutters can last 20-30 years or more, making them a durable investment for Orlando homes.
Q: Can I get eco-friendly window coverings to reduce my carbon footprint in Orlando?
A: Yes, we offer eco-friendly materials and sustainable options for window blinds, shades, and shutters in Orlando.
Q: How do I clean and maintain my window coverings in the humid Orlando weather?
A: Regular dusting and occasional wipe-downs with a damp cloth or mild detergent can keep your window coverings looking fresh in Orlando.
Q: Do you offer free consultations and installation services for window coverings in Orlando?
A: Yes, we provide free consultations and professional installation services to ensure your window coverings are a perfect fit for your Orlando home.