Window Shutters in Tampa, FL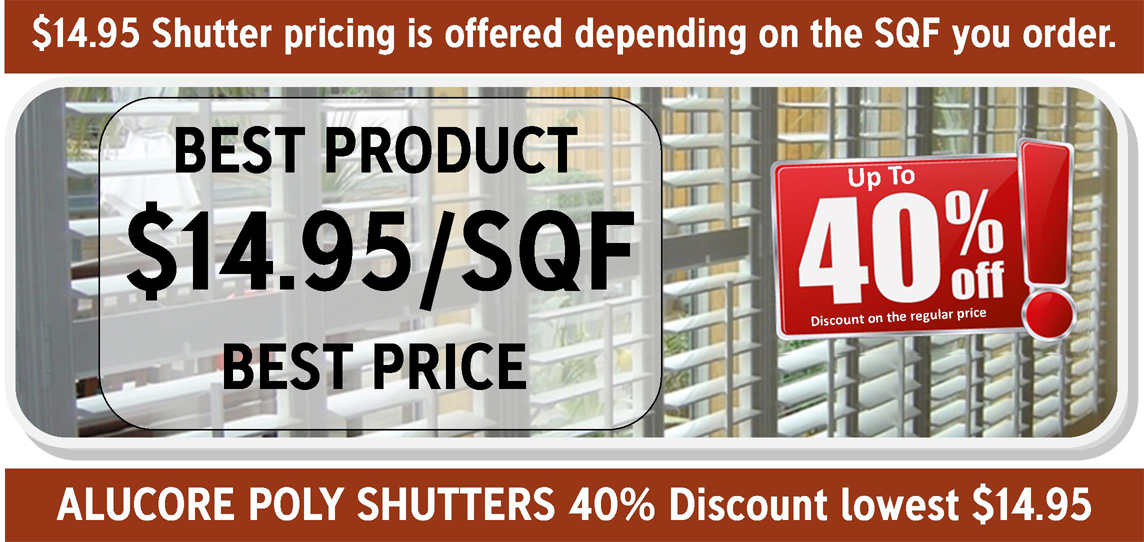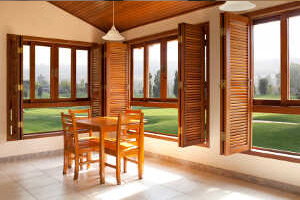 If you are considering Tampa shutters then you need to know where you can get up to 40% discount the finest Shutters in quality for the best in price. By working with the Gator Blinds team, you can rest assured that you are getting all of that, plus superior workmanship and customer service from our technicians. We take great pride in the work that we do and that shows in the results that we get.
Where else can you get quality, name brand shutters in just two weeks at deeply discounted prices? We beat the competition all while providing you with the best in all around service. Which is why you also get free temporary shades while you wait. We can even provide you with a free in-home consultation or you can stop by our showroom to check it all out for yourself.
Shutter Specialists
You can also feel good about all of the benefits you can expect by working with Gator Blinds for your shutters, such as:
Better insulation than wood which makes them more energy efficient
The recycled material means it is eco-friendly and doesn't require the need for cutting trees
This hypoallergenic alternative means no bacteria or other contaminants
This is also the ideal choice to make for durable window coverings that will not chip, warp or split
Easy to clean
Limited life manufacturer warranty
And aside from all of that, the look you get is nothing short of stunning. Keep in mind, your choice of window coverings are one of the few features of your home that can be seen from both inside and outside of your home. So you want to choose wisely in order to make sure you love the impact your choice makes on both your interior design and your curb appeal.
You'll notice lower utility bills because your window treatments act as a sufficient source of insulation. Being able to make your home more eco-friendly and save on your monthly bills is the wise thing to do as a homeowner. Contact the Gator Blinds team today to learn more about what we have to offer you.
Tampa Shutter Company
What's more is that the shutter we can provide for your have the ability to be repaired without the need for a more costly replacement option. They are also easy to keep clean, which also helps cut down on the build up of dirt, dust and any other contaminants, which is especially important for any households in which someone is suffering from asthma, allergies or other respiratory related health concerns. To find out more about your options for Tampa shutters, give our Tampa shutter company experts a call.
Tampa Shutter Company Provides These Services
Shutters
Interior Shutters
Exterior Shutters
Wood Shutters
Window Shutters
Vinyl Shutters
House Shutters
Custom Shutters
Louvered Shutters
Wooden Shutters
Outdoor Shutters
Indoor Window Shutters
If you are looking for a Tampa shutter company for shutter services with up to 40% off then please call Gator Blinds at 813-358-6705 or complete our online request form.
Recent Articles
Dual Sheer Shades have gained immense popularity for their unique combination of style and functionality. These versatile window coverings offer an ideal blend of privacy, light control, and aesthetic appeal. In this blog post, we'll delve deeper into the world of Dual Sheer Shades, exploring their features, benefits, and reasons …

Continue reading "Know more about Dual Sheer Shades"

Window treatments that are stylish, affordable, and balance light and privacy are always desirable. With pets and kids around, another feature that adds up the list is safety. There have been many cases of strangulation from dangling cords in the U.S., and thanks to the manufacturer, today, several options are …

Continue reading "What are some Child-safe Window coverings?"